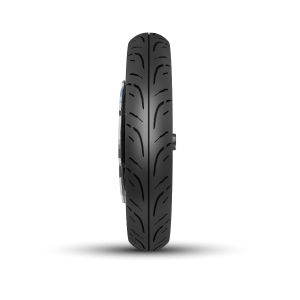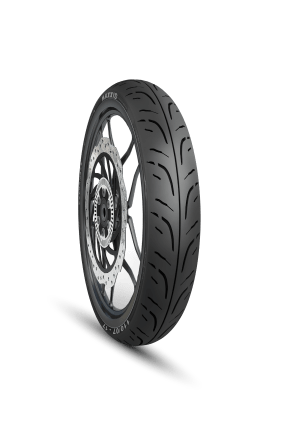 Extramaxx (M6233/M6234)
Extramaxx is made with Dual Compound Composition - centre compound minimises rolling resistance while improving stability and tyre life; the side compound on the rear tyre provides higher traction and better control during cornering. It is built using the world's strongest aramid fibre, the same fibre used for making bulletproof vests, leading to better control and minimizes the chances of punctures. The Super wide and flatter tyre profile provides a larger contact patch, better grip and handling at high speeds. The unique 'Carcass Breaker' structure of Extramaxx makes it two times stronger than an ordinary tyre.
Sports
Speed devil. Do your thing!

On-Road
The road is your turf. Ride on.

All Weather
Dry or Wet, Ride. No worries.
For the Nerds
Ut enim ad minim veniam, quis nostrud exercitation ullamco laboris nisi ut aliquip ex ea commodo consequat.
5 + 1 Warranty
Sed ut perspiciatis unde omnis iste natus error sit voluptatem accusantium doloremque laudantium, totam rem aperiam.