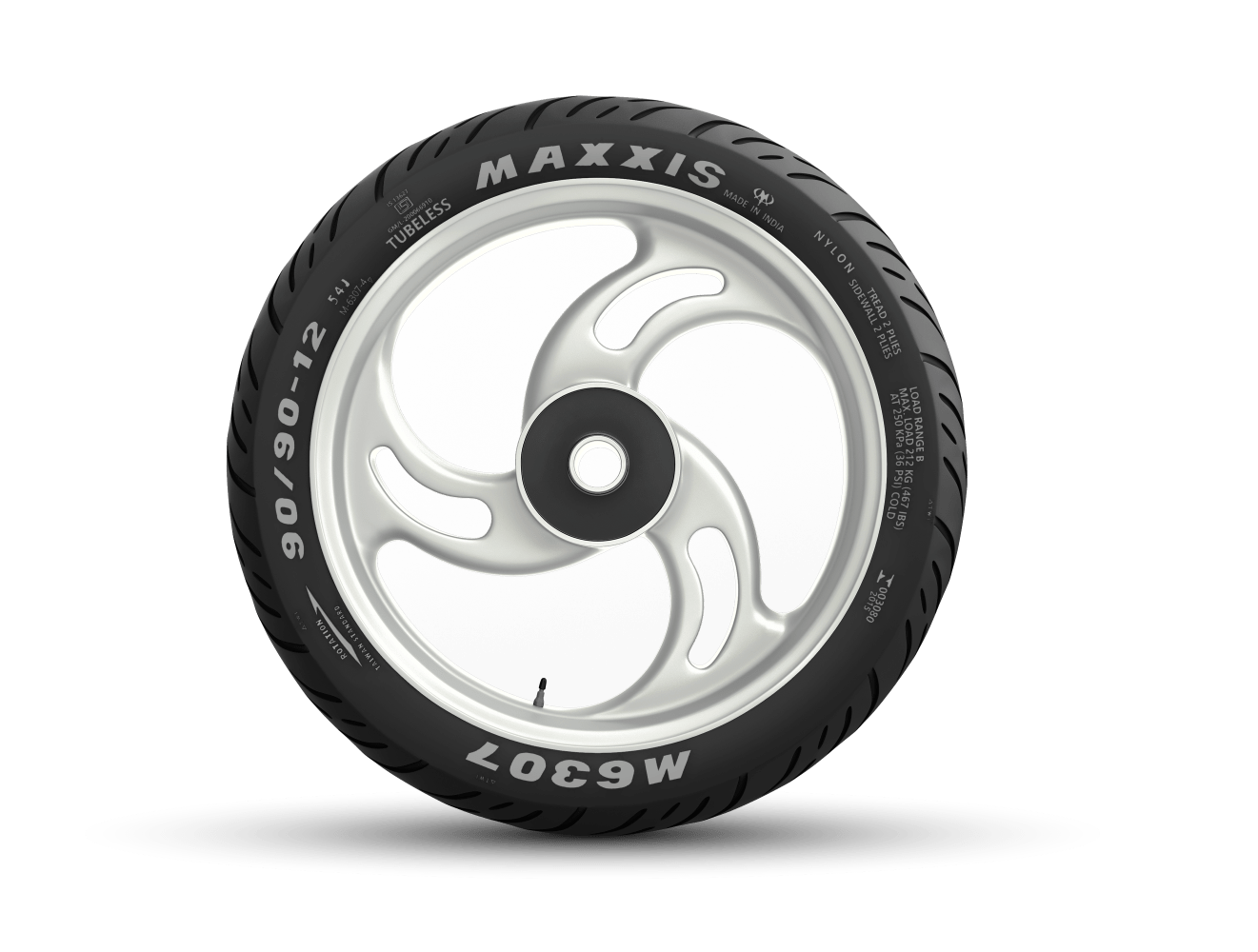 M6307/M6220
When it comes to urban riding, M6307 / M6220 is a cut above the rest. Its unique pattern offers you first-class handling and maneuverability in urban terrain. Made with silica rich compound, it enhances wet grip and reduces rolling resistance by 20%, giving you maximum fuel efficiency. It is designed to beat the wet and dry road conditions and to make your ride a seamless one.

Scooter
Smooth sailor. Ride along!

On-Road
The road is your turf. Ride on.
Wet Weather
Beat the rain to its game. Thunder on.
For the Nerds
Ut enim ad minim veniam, quis nostrud exercitation ullamco laboris nisi ut aliquip ex ea commodo consequat.
5 + 1 Warranty
Sed ut perspiciatis unde omnis iste natus error sit voluptatem accusantium doloremque laudantium, totam rem aperiam.