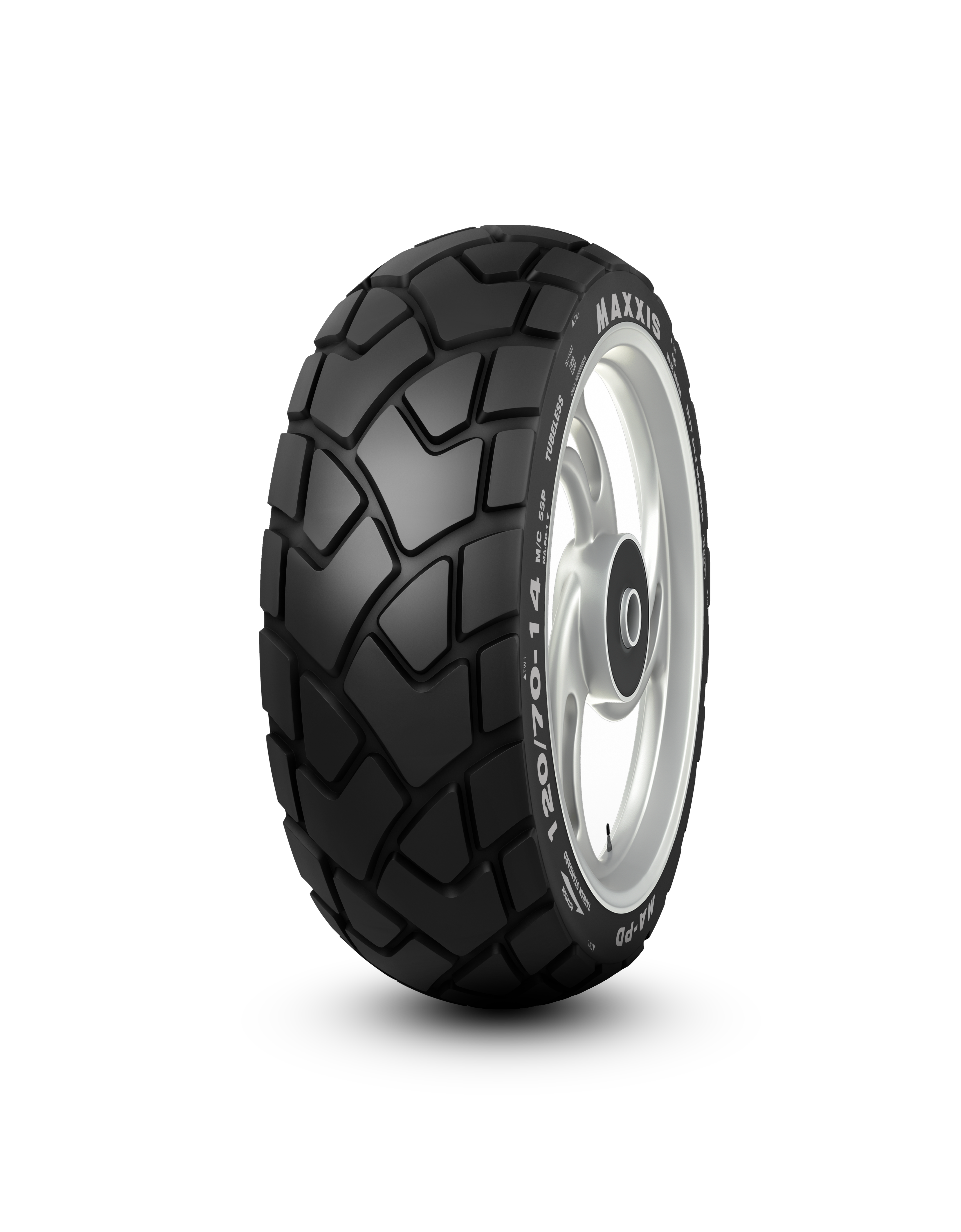 MA-PD
Large tread blocks with wide grooves for excellent water dispersion and wet traction. Excellent combination of tire construction and tread design to provide super straight-line handling and stability. Optimized pattern design around shoulder area to create large contact patch for superior cornering, and smooth turning transition. Special formulated compound for low tread wear and high mileage.

All Weather
Dry or Wet, Ride. No worries.

Scooter
Smooth sailor. Ride along!

On-Road
The road is your turf. Ride on.

Off-Road
Kick up some dust and rubble with style.
For the Nerds
Ut enim ad minim veniam, quis nostrud exercitation ullamco laboris nisi ut aliquip ex ea commodo consequat.
5 + 1 Warranty
Sed ut perspiciatis unde omnis iste natus error sit voluptatem accusantium doloremque laudantium, totam rem aperiam.